"Nothing happens when you do nothing. But when you do something, anything can happen."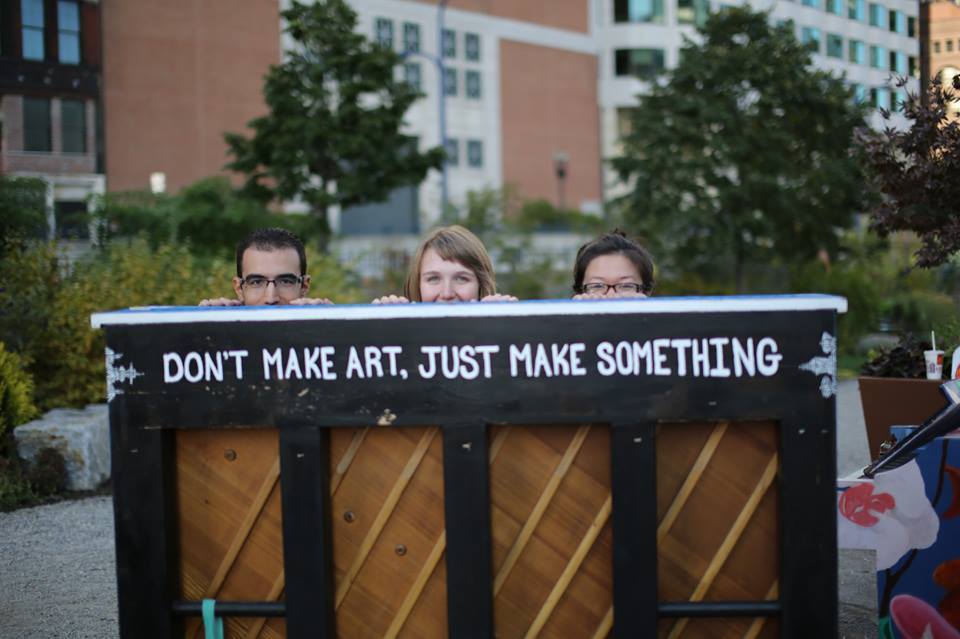 Don't Make Art, Just Make Something is a short non-fiction by Hearth Founder Miranda Aisling (ash-lean) that captures the process, struggle, and vital importance of getting started.The book's launch party on June 1, 2013 was a mere six weeks before the first official Hearth Event and set the tone for the years of community building and creative exploration that have followed.
Don't Make Art, Just Make Something was the thesis for Miranda's Masters of Education in Community Art from Lesley University. It book captures her core principles about the importance creativity, intrinsic motivation, and effort. Since then, Miranda has sold copies of her book throughout Greater Boston, hosted related art events, and in March 2014 gave a TEDx talk.
TEDxTALK
REVIEWS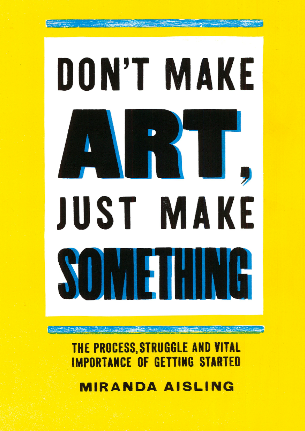 "Buy this book. Everyone. Speaking as a sculptor, architect and visual arts instructor at several community art centers (kids and adults), this book carries the exact message I try to start off with and gently repeat in my classes and general discussions with many people who are concerned that they don't have "talent", or are "not creative" or are otherwise are under-confident about making something. But it can be as simple as Ms. Aisling states. She has nailed the simple truth: if we just start, anywhere/somewhere/with some intent, something wonderful can or might happen and often does." – William Turville
"As a working artist, sometimes I need a kick of inspiration to remind me why I follow this path. It's easy to get jaded by client work and forget that underneath the work is passion. DMAJMS fits the bill with an eclectic collection of poems, self-reflection, musings about the creative process, and observations about the relationship between creativity and mainstream education." – T
"Don't Make Art, Just Make Something manages to be both optimistic and inspirational, and also real about the psychological challenges of transitioning from being a learner to being a doer." – Mairead Hynes
"Filled with references to leaders in the field, Don't Make Art, Just Make Something includes well thought out advice for those who are just entering the work force with nothing but years of schooling behind them." – Ryan Bonaparte
BUY THE BOOK
Order online or pick up a copy at any of the upcoming Hearth Events!